A custom / modified kit is supplied for those applications not suitable for a standard size kit.
Example
A 12 passenger glass bottom tour boat.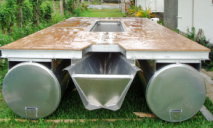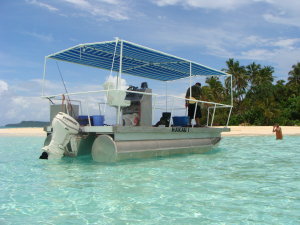 This glass bottom boat can carry 12 passengers to view coral reefs and aquatic life in Tonga. The pontoons are 30" diameter and the boat is 19' long by 8.5' wide.
It can be shipped in a small 20' container anywhere in the world.