A custom / modified kit is supplied for those applications not suitable for a standard size kit.
Example: Site Seeing
A site seeing boat can be used to view the scenery and wildlife. It can be attached to the shore, anchored off shore or used for those quite cruises around the waterways.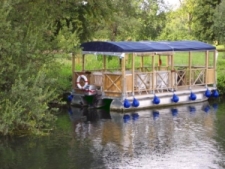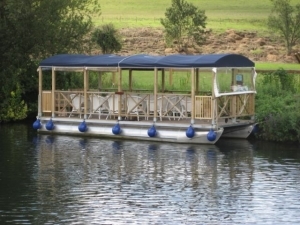 This boat kit has 30" diameter pontoons and is 25 feet in length, with a width of 10 feet. The canopy keeps passengers protected from the elements.
All our kits can be made to suit your application.