A custom / modified kit is supplied for those applications not suitable for a standard size kit.
Example
Work Boat for Aeration Equipment
33" diameter pontoons
Main Pontoons 28' long
All Pontoons with .1875" wall thickness
Center Pontoon with Integrated Transom
Center Pontoon 23.5' long
Aluminum console for motor controls
Width 15' with Aluminum grating floor
Aluminum Heavy Duty Railing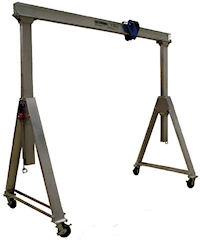 Portable Gantry Crane :Open above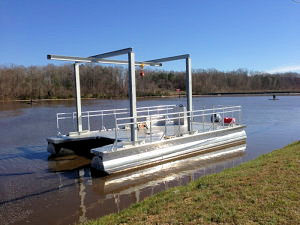 This work boat uses a gantry crane to support an electric winch. There is a wedge shaped cut out at the front to aid in the placement and removal of aeration pump heads.
Flooring is aluminum grating. An aluminum fixed gantry crane is being used for this application but a portable crane is also available.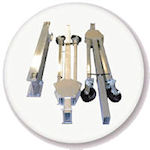 Folded Portable Crane