A custom / modified kit is supplied for those applications not suitable for a standard size kit.
Example
A recreational boat kit can support many sizes of cabins. They should allow for both comfort and safety. The example below is a very basic cabin for sleeping and staying protected from the elements.
This pontoon boat kit (below) is being used in Georgia to support a live in cabin. It can be used for other applications and is designed to be a multi purpose platform.
This boat kit has a pontoon diameter of 36 inches, a 12 foot beam, 40 foot long pontoons and a pontoon wall of .125" (1/8").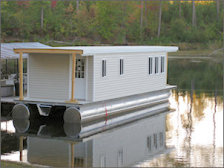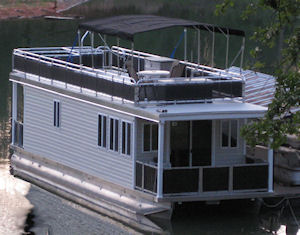 This cabin is both classy and practical giving all the comforts of home.
An upper deck allows for a great view and sun bathing.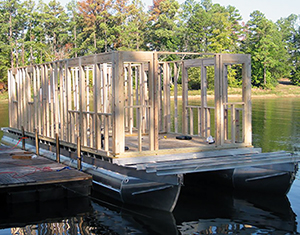 Framed Cabin: See completed boat above