Example Barge
A custom / modified kit is supplied for those applications not suitable for a standard size kit.
The below picture shows a pile driver being used in Mobile, Alabama.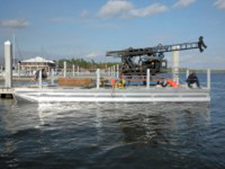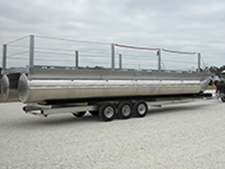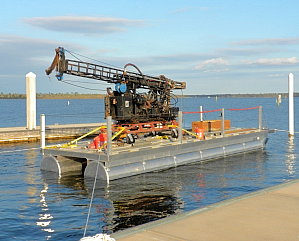 The above example is being used as a work platform to support a pile driver and equipment.
With 39" diameter pontoons a length of 35' and a width of 10' this work boat or barge is ideal for carrying heavy equipment, material and workers to job sites. The flooring are wood planks and the railing is made from C-Channel and wire designed to be easily removed.