A custom / modified kit is supplied for those applications not suitable for a standard size kit.
Example
The below kit has basic railing and has an open front to allow easy access to the deck for lumber, plywood or other items. Small work boats can save time and money when transporting goods to areas with no roads.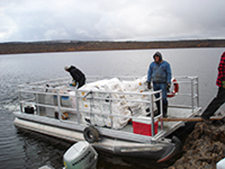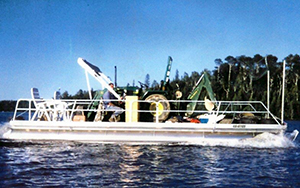 This work boat has is built to carry feed and grain and farm equipment to remote pastures well as other goods.
A railing around the perimeter protects both people and allows your goods to get safely to the job site.