A custom / modified kit is supplied for those applications not suitable for a standard size kit.
Example
Utility or Work Boat
30" diameter pontoons
30' long x 8.5' wide
Pontoon wall .125" thickness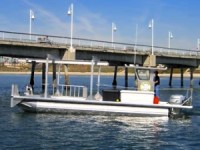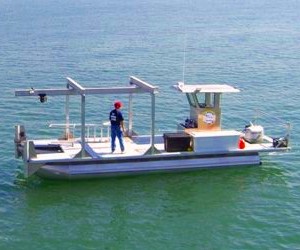 This work boat uses a gantry crane to support an electric winch and is used to place and remove moorings. A small pilot house is shown and we make them up to 8 feet by 8 feet.
There is a wedge shaped cut out at the front to aid in the placement and removal of the moorings.