A custom / modified kit is supplied for those applications not suitable for a standard size kit.
Example: Patio Boat
Patio type boats are a great way to relax and enjoy your days off, retirement or a family get together.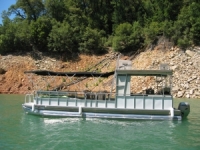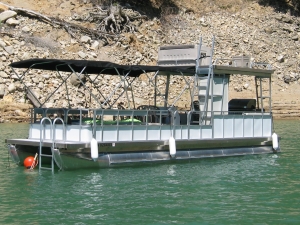 This example has a custom is 30 feet in length and is 8.5 feet wide. The pontoons are 30" diameter giving lots of buoyancy for your quests. Loads of seating and a sundeck make this kit an enjoyable place to spend those lazy summer days.
This can be customized to suit your application.