A very simple layout for a standard size kit.
Custom Built
This example is of a client built boat.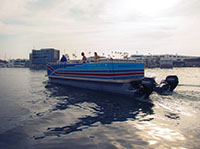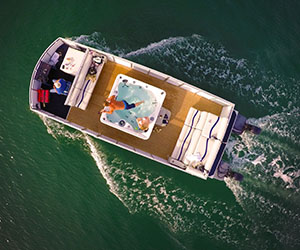 This example is located in California . The diameter of the pontoons is 33 inches x 31 feet long x 10 feet wide. This kit can be built using larger sizes.