A custom / modified kit is supplied for those applications not suitable for a standard size kit.
Example
For Pleasure/commercial use as a Boutique, Office, Motel, Private Residence etc:"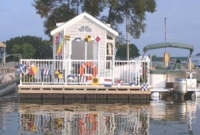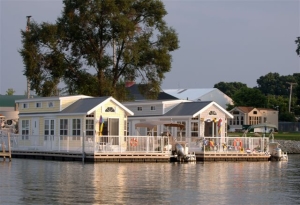 Pontoons used for commercial structures should conform to Government regulations in regard to weights and size.
"Floating Houses" are a great way to have private space when no land is available or affordable. Pontoon boat kits can be used to support both retail and residential space.