Example Barge
A custom / modified kit is supplied for those applications not suitable for a standard size kit.
The below pictures shows optional twin motor mounts and an aluminum pilot house.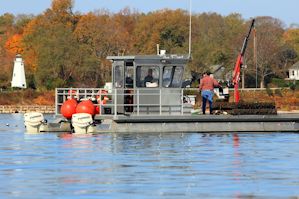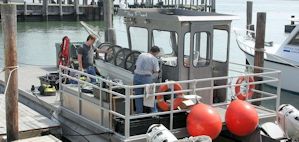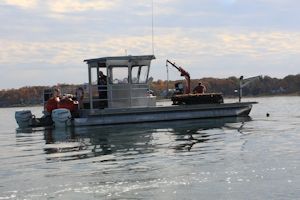 The above example has railing around the rear section with a hoist on the bow.
An aluminum pilot house protects from the elements and is 5 ft. wide by 7 ft. deep.
With 36" diameter pontoons a length of 30' and a width of 14' this shellfish barge is ideal for carrying equipment, material and workers to job sites. The diameters can easily be made larger to provide more weight capacity.