A custom / modified kit is supplied for those applications not suitable for a standard size kit.
Example
The examples below and at the right are customer built houseboats. They vary in both design and size. The picture immediately below shows a houseboat 30' long by 10 ft wide while the bottom picture is a houseboat 35 ft long x 8 ft 6 in wide.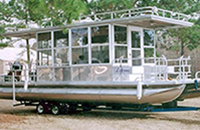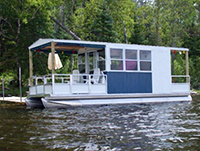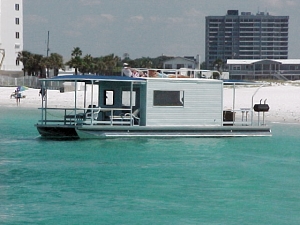 The above and below pictures show a customer built houseboat 40 ft long and 14 ft wide.
There is space for sleeping and the covered rear deck is set up for an on board barbecue. The front deck has basic seating for longing and enjoying the view. The roof has a sundeck.